Brand - TERRA
Gearless Motor Traction Lift With Machine Room :-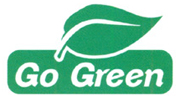 This type of drive system could be employed in buildings of any height and operated at much higher speeds than geared motor elevators. This design has proven so durable that even now, when a building is modernized•while the elevator control system is replaced with the most up-to-date electronics•it is rarely necessary to replace a well-maintained gearless machine. These elevators typically operate at speeds greater than 2.5 mps.
In a gearless traction machine, five to eight lengths of wire cable, known as hoisting ropes (or wire ropes), are attached to the top of the elevator and wrapped around the drive sheave in special grooves. The other ends of the cables are attached to a counterweight that moves up and down in the hoist way on its own guide rails. The combined weight of the elevator car and the counterweight presses the cables into the grooves on the drive sheave, providing the necessary traction as the sheave turns.
To reduce the load on the motor, the counterweight is calculated to match the weight of the car and a half-load of passengers. As the car rises, the counterweight descends, balancing the load. This reduces energy consumption because the motor is required to lift no more than the weight of half a car load at any time.
Gearless Moter A.D- With M/C Room Passenger Lift Installation - 1.0, 1.5, 1.75 mps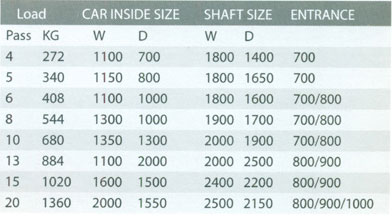 Specification :
• Group lift (up to 8 lifts)
• Passenger lift / Traction lift
• Hospital / Stretcher lift
• High rise / High speed lifts