Gearless without Machine Room
Brand - IRIS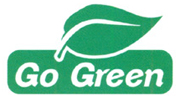 GEARLESS MOTOR MRL INSTALLATION
Machine room-less elevators are designed so that most of the components fit within the shaft containing the elevator car; and a small cabinet houses the elevator controller. Other than the machinery being in the hoistway, the equipment is similar to a normal traction elevator.
The Benefits Are:
creates more usable space creates more usable space use less energy (70-80% less than standard hydraulic elevators) uses no oil (assuming it is a traction elevator) all components are above ground similar to roped hydraulic type elevators (this takes away the environmental concern that was reated by the hydraulic cylinder on direct hydraulic type elevators being stored underground) slightly lower cost than other elevators; significantly so for the hydraulic MRL elevator. can operate at faster speeds than hydraulics but not normal traction units. Equipment can be harder to service and maintain. No code has been approved for the installation of residential elevator equipment. Code is not universal for hydraulic machine room less elevators
In Case of height restriction in areas such as airport vicinity, Machine room less (MRL) installation is required.
1. Efficient hoisting gearless motor and Machinery.
2. Flexible and versatile design.
3. Innovative and durable material.
4. Minimized noise and vibration for better Comfort
MRL - Gearless Motor - Without M/C Room - Paasenger Lift Installation - 1.0, 1.5 mps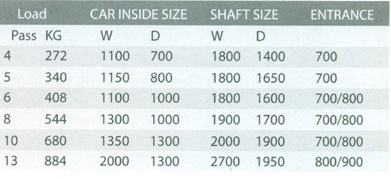 Specification
| | |
| --- | --- |
| Max Speed | 1.5 mps |
| Max Travel | 45 mtrs |
| Max no. of Stops | 16 |
| Max Load | 800 kgs |
| Max Person | 13 Pax |
| Max Group Size | 8 Lifts |
| Display | Dot Matrix/ LCD |